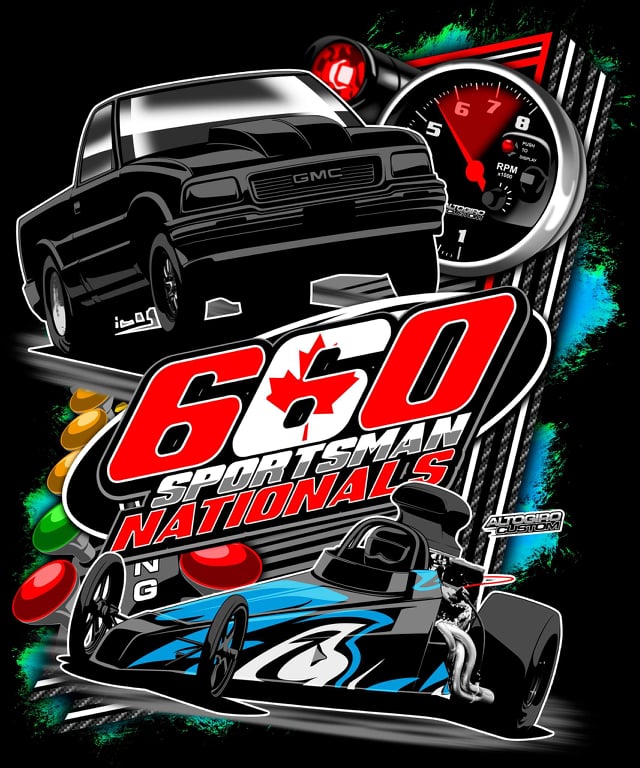 From the white shoe polish stock room of the super secret hideout of IHRP
August 10,2021
Ian Hill Racing productions is proud to announce a new partnership and offer up the release the Bracket racing world has been waiting for!
Ian Hill, Ontario's hottest promoter in Drag Racing north of the boarder these days, has brought you Small Tire Shootout events, Canada Heads Up – Shootout Series and the recently – the Smackdown5… is set to expand his Racing Promotion into the Sportsman scene by partnering with well known dial in racer Drew Buchner. While Ian's race promotion history dates back 9 years, this will be Drew's first go at putting on a big event!
"Drew contact me, shortly after i secured the GBM date to try to carry on a similar event to what had been previously cancelled due to health reasons – the Big Beaver race. I've known Drew for many years, having raced with him at St. Thomas Dragway for a few years in the bracket program – which at the height of my bracket racing career saw Drew and I take first and second in points in 2015 separated by two rounds at St. Thomas Dragway! After a brief conversation, we put a plan together and our partnership was secured. Both Drew and I have raced enough sportsman races we know what racers want…. consistency!" – IHRP Director Ian Hill. "Drew and I will be focussed all weekend to ensure the event is run smoothly and the racers are taken care of".
The 660 Sportsman Nationals is all about the bracket racer! There will be no "show", no Jets, no Pro Mods, no Wheel Standers…. what there will be is round after round of bracket racing! There are classes for bottom bulb racers, top bulb racers, racers that want to pay big dollars to enter to win big dollars and racers that want to dial in their quick entries! There are Bike and Sled classes, Stock/ Super Stock classes and Jr Dragster classes; all scheduled to fit into a 3 day weekend that is sure to knock the crap out of anything thats ever been done like this before! With an estimate of over $81,000 in payouts over the course of the 3 day event, it is sure to attract everyone from Western Ontario, Northern Ontario all the way through into Quebec! If you put shoe polish to window, you'd better be at this race!
The 660 Sportsman Nationals, with only 3 weeks to plan and get the race scheduled and promoted, could not have happened without the help from the staff and management of Grand Bend Motorplex and some great sponsors! DSE Automotive, Twin Oaks Towing, J&S Collision, Southerntruckboxes.com, Bracket Life, Cheap Side Auto, Finishline Niagara, BLASSTALLequipment.com, Western Over Head Door, Advanced Motorsports, Performance Unlimited, EWS, Boomer and Deb, Henderson Racing, For Wheels Racing, Quest Manufacturing, hutches Transmission, Bellmont Automotive, and CMS have come together with Drew and Ian to present what is sure to be an awesome event!
visit ianhillracing.com for the event details