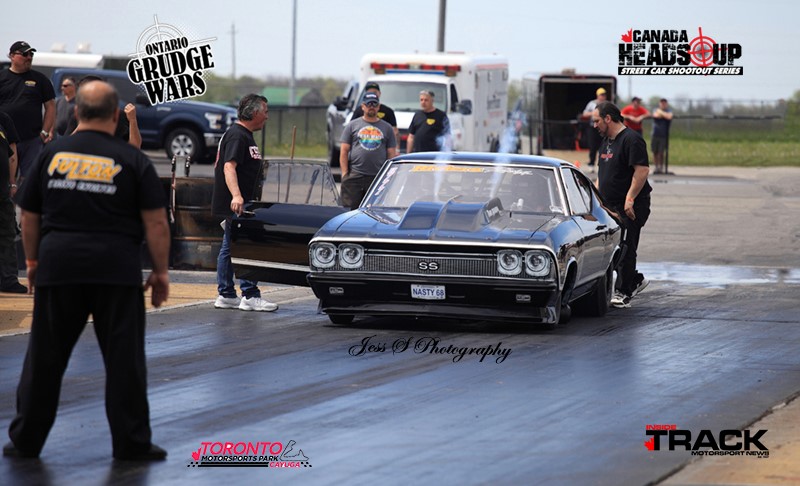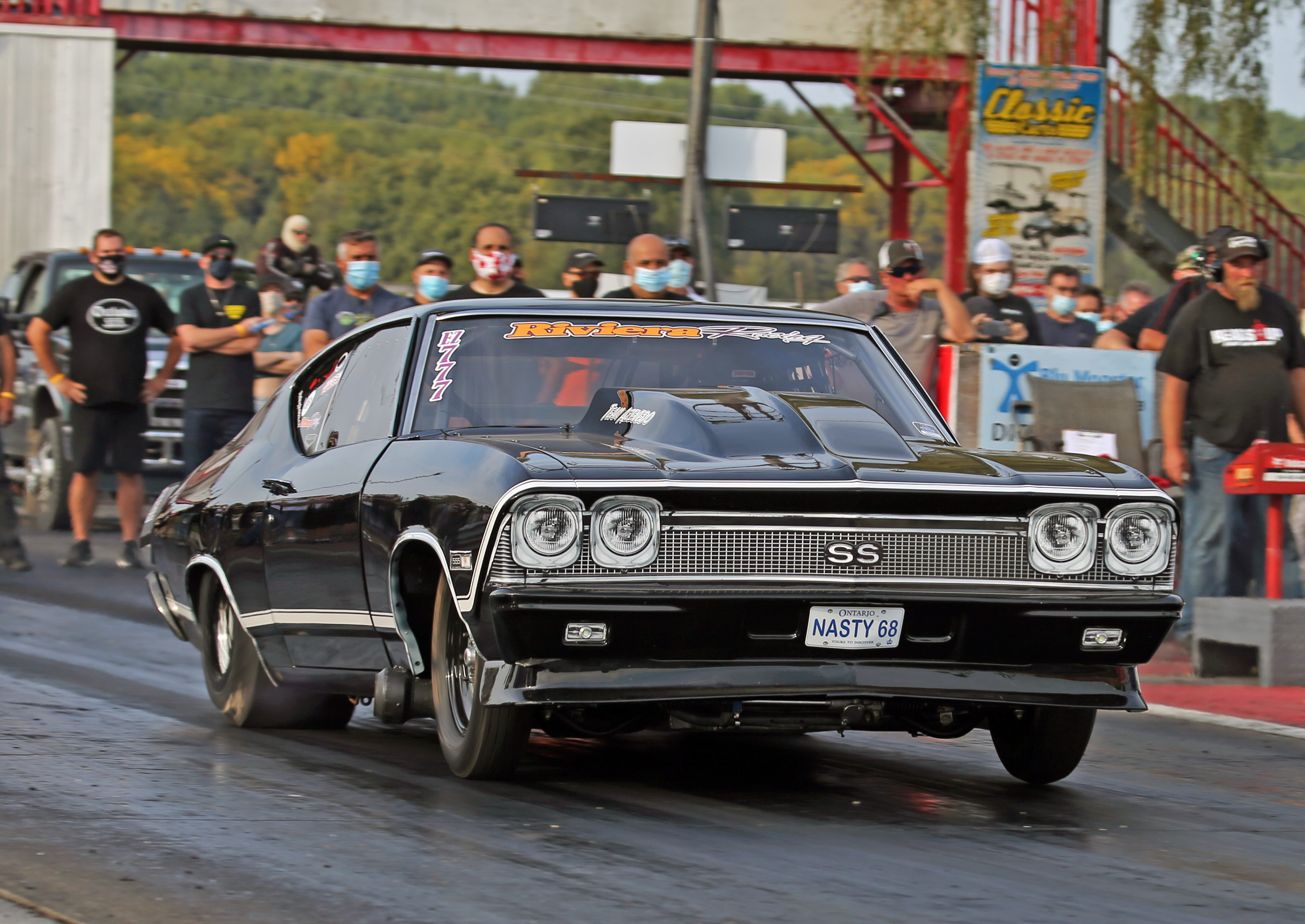 April 21, 2022
Mark Azevedo and his family racing Team have stepped up and added to the amazing support that Canada Heads Up – Shootout Series presented by Speedwire Systems, Maxima Racing Oil and Nash Competition Engines has seen this year from within its own racing community!
As the series continues to grow and evolve the number of entries continues to grow and with it classes are added and the number of awards handed out per race – big cheques, record certificates and year end championship awards continue to grow. Associate Sponsorship is so very important to maintaining what do and we can thank the Azevedo Family for their continued support of attending our events and now also standing behind us with sponsorship support!
Mark's 68 Chevelle EZ Street entry has been a staple of the EZ Streets class for many years and is a true fierce competitor. The Azevedo Family's Chevelle is powered by a Big Block Single Stage Nitrous powered Chev engine!