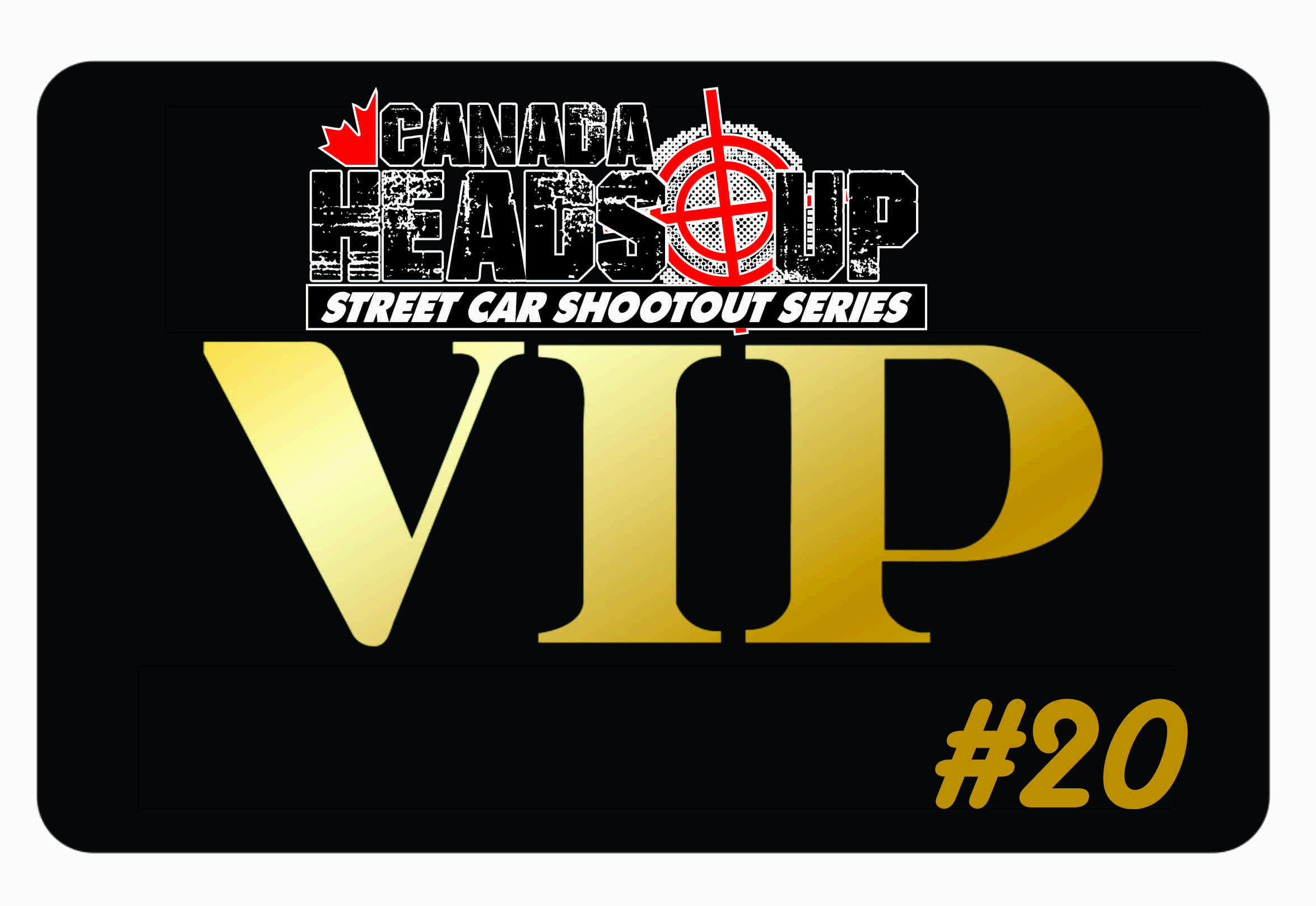 May 7, 2019
VIP Passes are now available!
$200 for the 4 race season will get you:
– Reserved Pit Spot (first come/ first serve). We ave 19 spots available on the Pro Pits area and many more across the staging lane area in the Sportsman Section. While we cant guaranteed your spot will be free during Friday night's TnT session, we can guaranteed it will be free before and after! The Pit Spot reservations are only valid for our 4 series races.
– A Canada Heads Up Series shirt and cool VIP Tow Rig windshield sticker showing everyone what pit spot is yours!!!!!
– Fill out your registration information and have it in to us by the Wednesday @ Noon prior to the race weekend and we will ensure all your information is documented and ready for you when it comes time to register – helping you avoid any long delays at registration.
– Crew VIP. Prepay for your crew members entrance before they arrive! As a racer many times we arrive at the race track long before or after our crew members. With the VIP you can contact us a week before the race and prepay for all your crew, getting them on the VIP Gate Pass List!
– Register as a Canada Heads Up VIP by May 18th and you'll get one draw ticket for the Miller Welding Equipment Welder we are raffling off May 25th!
Contact Us to become a VIP