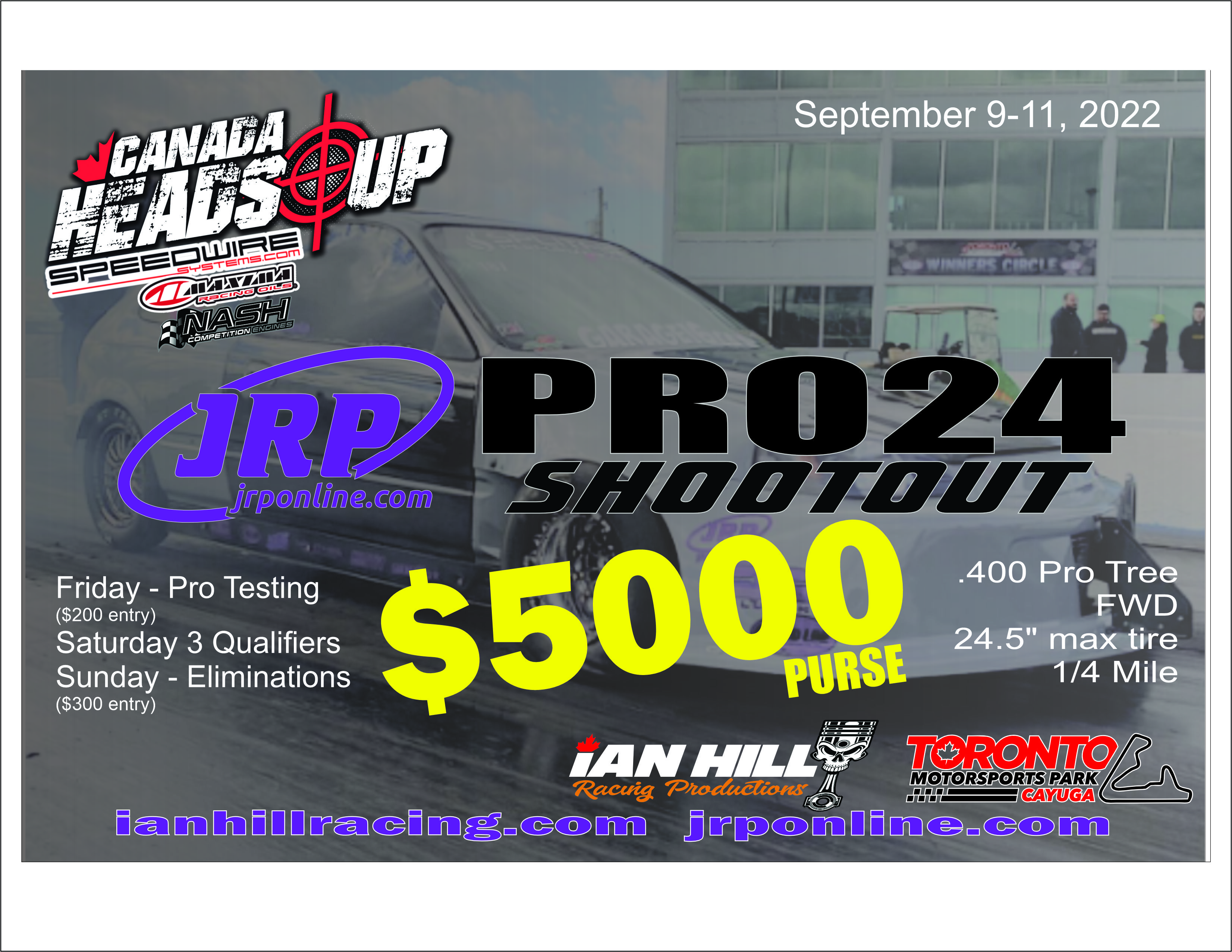 August 16, 2022
JRPonline.com has come to get with the Canada Heads Up series presented by Speedwire Systems, Maxima Racing Oil and Nash Competition Engines to present the baddest-ass fwd class around – PRO24. The class is only limited to 24.5″ diameter tires and FWD cars… other than that, its game on! With $5000 in the purse for the 2 day event, we know the racers will be on kill for the win!
As always Ian Hill Racing Productions will be offering a Friday Pro Car test session before the CHU hits the track for Saturday's 3 Qualifiers and Sunday's eliminations!
JRPonline.com is your one stop for all stock and aftermarket import parts and we thank them for their partnership as we attempt to make import racing great again!