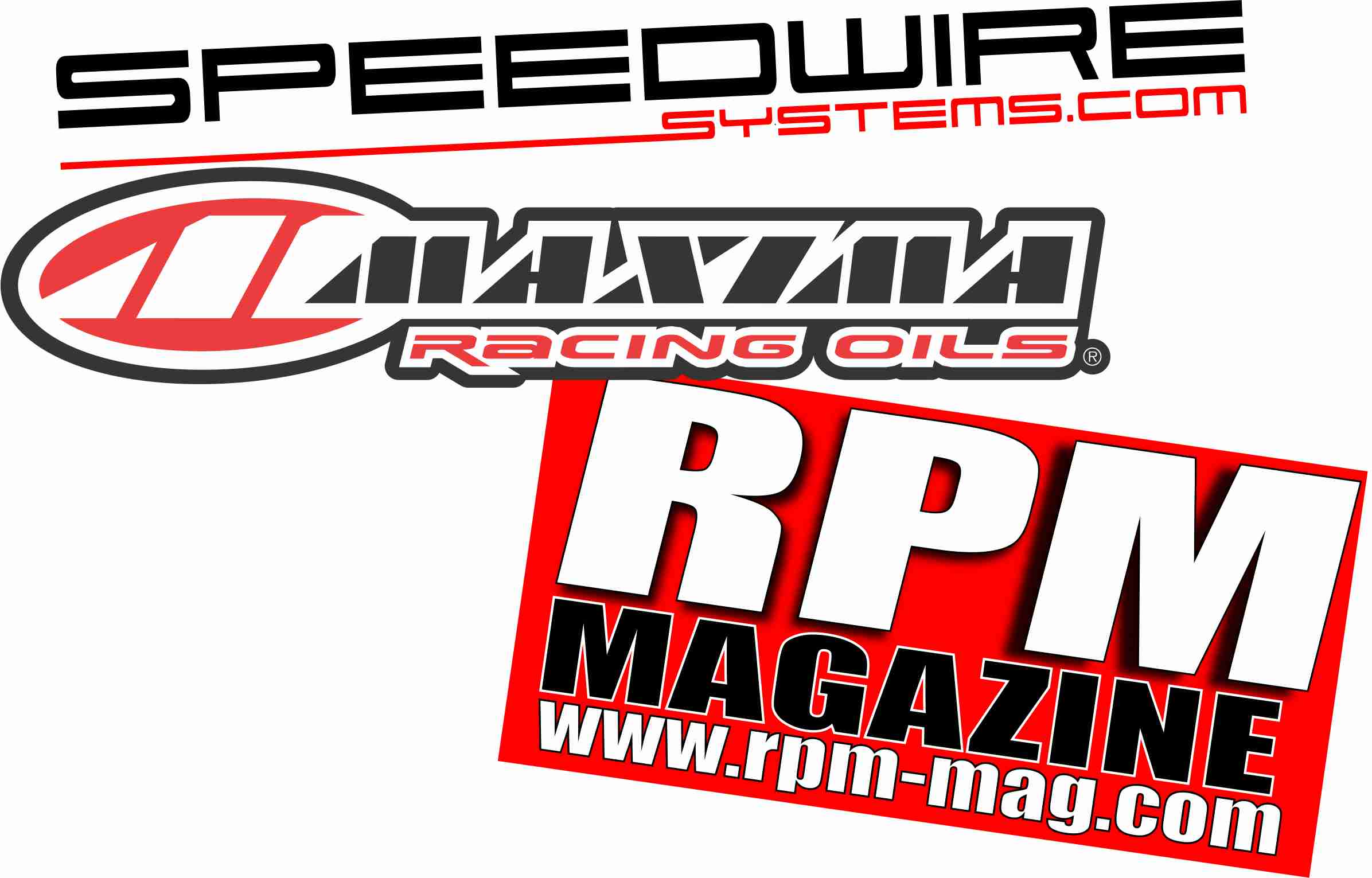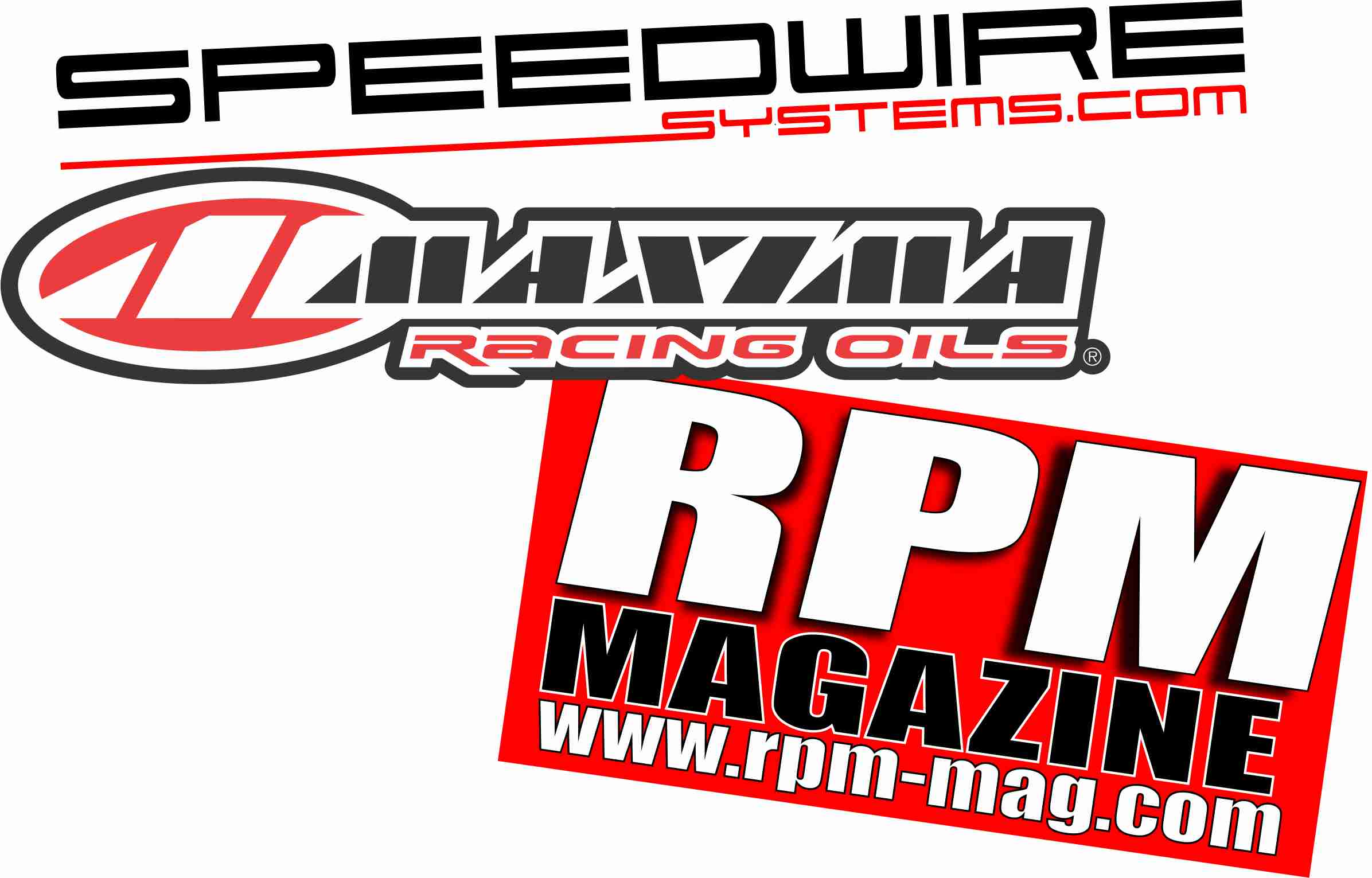 February 2, 2021
The race season ahead has never looked better, neither have our logos!!! Ian Hill Racing Productions (IHRP) is proud to announce the signing of Maxima Racing Oils, Speedwire Systems and RPM Magazine as our presenting marketing partners for the 2021 season. Maxima Racing Oil will co-present the Canada Heads Up series with Speedwire Systems from Toronto Ontario. Maxima Racing Oil will also be continuing their "powered by…" partnership with the RPM Magazine Smackdown5 and continue to be brought to you locally by RM Racing Lubricants. Speedwire Systems is our co-presenting partner of the Canada Heads Up series and will be an associate partner for the RPM Magazine Smackdown5, our first Northern No Prep Nationals and the Fall Small Tire Shootout. RPM Magazine, IHRP's longest running marketing partner returns to present the RPM Magazine Smackdown5. These 3 great companies have come together to help take the IHRP brand of events to the next level. At the same time, IHRP will create a brand awareness campaign for each of Maxima Racing Oil, Speedwire Systems and RPM Magazine in conjunction with our marketing efforts. Keep watching our social media for our Sponsor- Highlight campaign which starts this month!
"The Maxima Racing Oil – CANADA HEADS UP SERIES – presented by Speedwire Systems competitors have proven themselves as truly loyal racers. I have never met such a great bunch of racers that continually open their pits, their race programs and are just generally willing to consider new products and systems from those companies that partner with us. I am sure 2021 will be no different. As racers are in the mist of updating their cars, trucks, bikes, juniors… we hope you will always consider our marketing partners first! A simple call asking for a quote goes a long way, to starting a great technical conversation about the product you are looking for information on All three of these great companies – Maxima Racing Oil, Speedwire Systems and RPM Magazine are ready to answer your questions and to support your racing addiction with the best products in their field!" – Ian Hill, Director
Maxima Racing Oil Canada Heads Up – Shootout Series, presented by Speedwire Systems –
As the series moves into our 3rd season, we are seeing a ton of excitement with our following online. Month after month we are seeing continual gains in the reach of our social media posts, which are now reaching well over 20,000 people, are exceed over 15,000 engagements and we are now regularly seeing over 100 new page likes (on average over the last 28 days analytics – from the last 6 months). We are expecting growth in our entry numbers this year, and not only by our latest additions: Pro10five, King of the Streets bike class, some new indexes and a enhanced Jr Dragster program. We are seeing a ton of interest in the Super Street, EZ Street, Crazy8s and the 6.50 class also!
RPM Magazine Smackdown5 …powered by Maxima Racing Oil –
2020's event was by far the largest single event weekend in the history of IHRP, with 574 tech cards sold over 4 days. This year the Smackdown will be run as a standalone event and we are working on some great surprise additions to the weekend.
The staple classes will return – Outlaw, Limited28s, King of the Street – Bikes, Stock Wheel Base Bikes, and Real Street. As always, we will add some Sportsman classes and will again be offering 2 full days of testing prior to the event! We look forward to increasing our vendor attendance, and if allowed our spectator admittance.
Follow our efforts online on the Canada Heads Up and Ontario Grudge Wars FB pages or visit our web site at ianhillracing.com for our rules and event information.