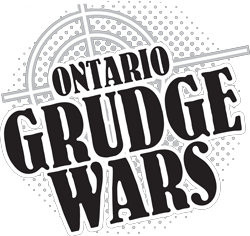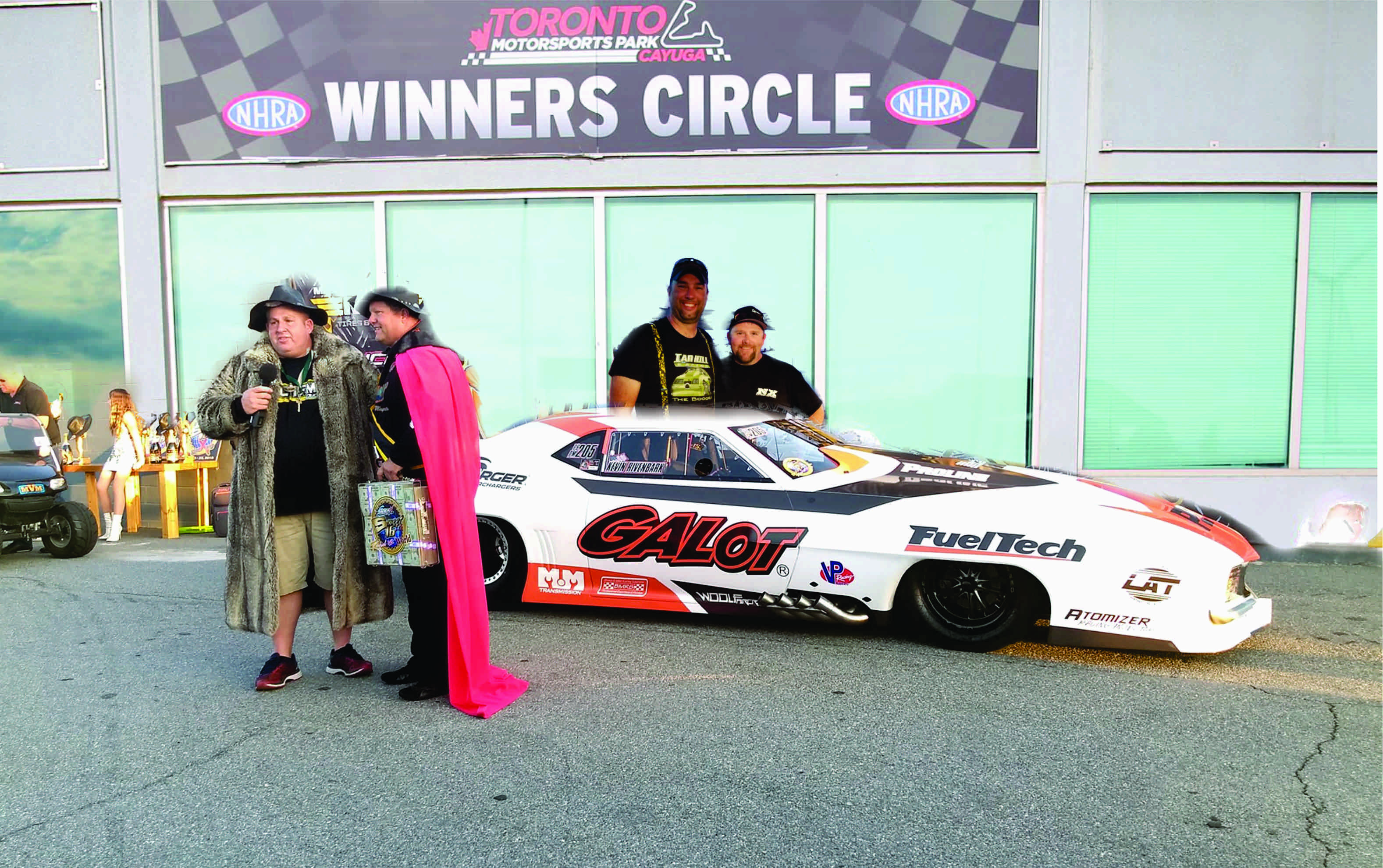 April 1, 2019
In what is sure to be the top drag related story of 2019, Ontario Grudge Wars announced this morning that the Worlds Largest Small Tire Drag Radial race is headed to Ontario Canada. While the whole world sat on the edge of their seats waiting for the announcement of where Duck would be headed with his brand of of the baddest small tire racing on the planet. The Management of the Ontario Grudge Wars camp went out, settled another controversial partnership of sorts and negotiated the deal of a life time!
"As soon as I saw that Lights Out was leaving SGMP, we went to work to heal some wounds with the Brass at OSO. We knew right away, there would be no way we could pull this off alone! As soon we finished our Tim Horton's coffees we headed out and got started making plans for our proposal to Duck!" said OGW front man Ian Hill. "Once Paul and I kissed & made up, said sorry to each other it was 100% go time as i knew we were against the clock as no doubt there would be many other hosts vying for the chance to host the largest street car radial race known to man".
After many phone calls & discussions an agreement was made as a 4 way partnership of sorts came together between Duck, OGW, OSO and 3M and we are super excited to let everyone know that 3M will be providing the track prep at the 2019 running of the Lightsout event! "We discussed with Duck that the constant down time between classes during qualifying was draining and costly to those trying to watch pay per view and live streaming on the standard Canadian dial up internet connection, with 3M invloved they are offering a truly state of the art aircraft quality "Flypaper" peel and stick product that we will applying the racing surface once per day! 3M has stated they believe the treatment would take about 20 minutes to apply and will be good for up to 364 passes with upwards of 740lbs of torque on the local track's surface tension meter measured at the starting line.
Of course with the exchange rate in the American's favor, RvW looks like the standard $50,000 to win program will increase to approximately $68,000 Canadian funds thanks to Trump's build the wall efforts! "once we show off the capabilities of the new 3M products and offer up some of that good old Canadian politeness, Canadian beer and offer a vendor area featuring the spoils of Ontario's Topless law that came into affect a few years ago, we expect this year's event to be Ducks biggest ever"!
Our next steps is to do some testing with the Fly Paper Product in the cool Ontario-night's temperatures surrounding that date. As Duck has already announced the date of LightsOut 11 we will definitely have some work to do to make sure the track can be ready to handle 300+ cars! We are looking forward to hosting this event and bringing an influx of tourism to our area, as we are sure that most racers will take this opportunity to visit Niagara Falls on their way through… the iced up falls in February is beautiful with the colored lights glowing on them after dark….
About Ontario Grudge Wars: Ontario Canada's fastest group of No Time racers can be found online at ontariogrudgewars.com . We host the annual RPM Magazine's Smackdown3 July 19-22, 2019! Visit our web site for sponsor and class details, and know that we take everything on the race track 100% seriously, all other things… not so much ;)!