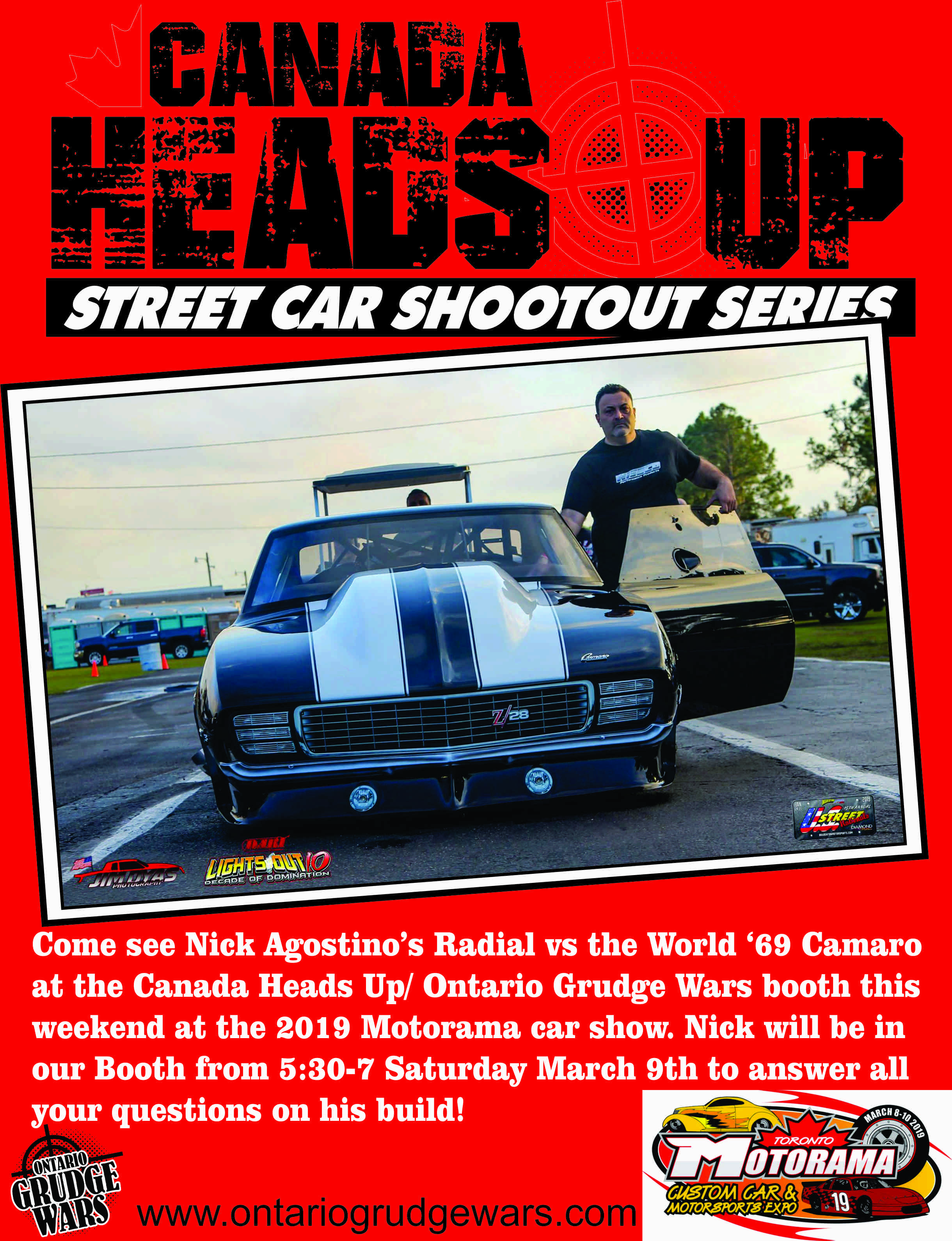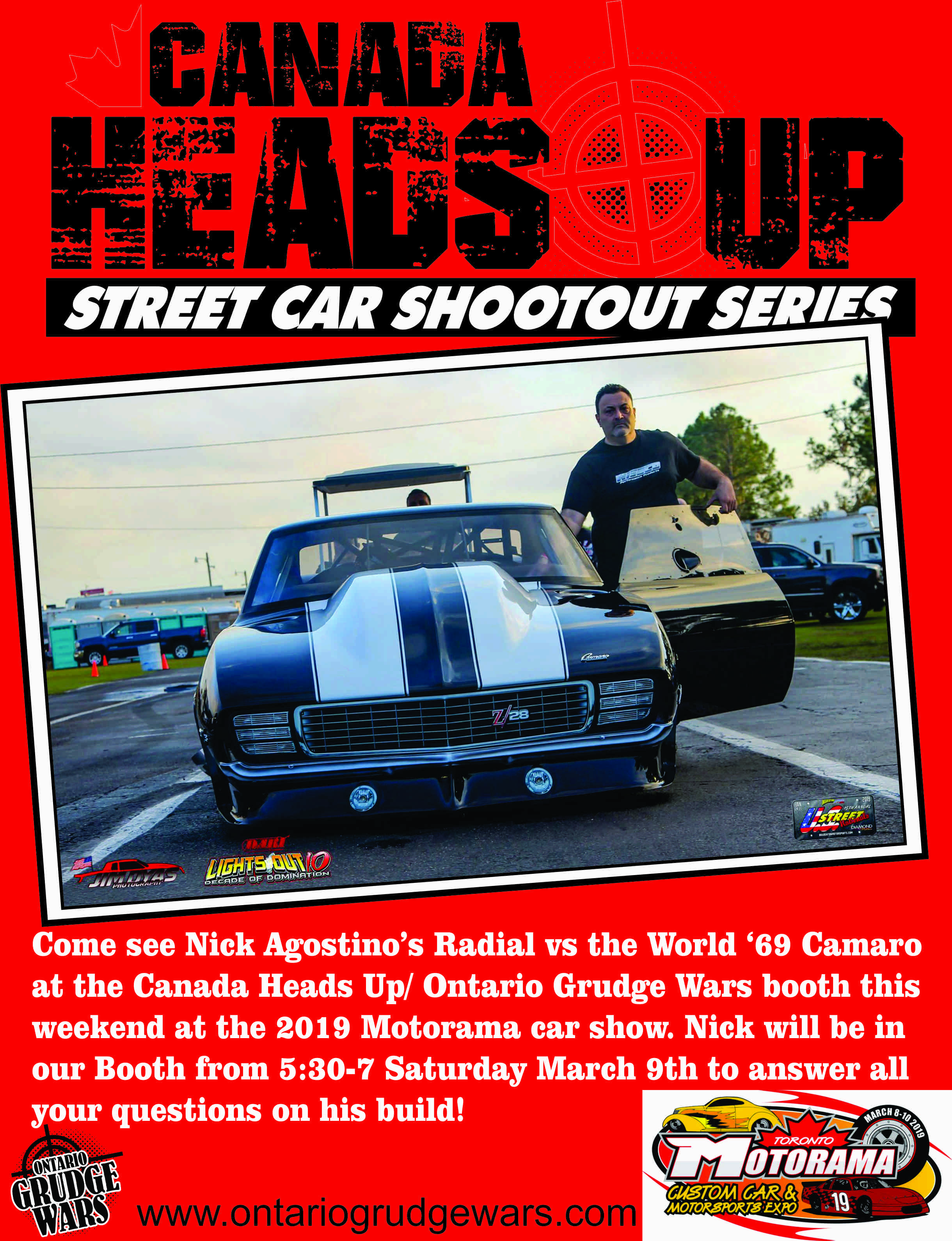 March 4, 2019
From the ET Shack at the super secret hide out of the OGW!
Hot off Lights Out 10 at South Georgia Motorsports Park, Nick Agostino and his fresh build Radial vs. the World 1969 Camaro is set to make its Canadian event debut! Canada Heads Up along with Ontario Grudge Wars is set host 9 cars at their display at this years Motorama carshow. The cars will show a wide range of what the two organizations have to offer in the way of race following!
Along with Nick's 69 Camaro, come out and check out Wajdy Khalil's 84 Mustang the Mod-Booger, Dean Carmine's The Loaf, 2018 OGW Outlaw Champion Rob Zarcone's Outlaw 10.5/ Super Street 68 Camaro, 2018 OGW Limited 28s Champion Luc Ricard and his 2000 Mustang (all the way from Quebec), Paul Gasper's Street275 Mustang, Hot off his 10 page spread in RPM Magazine Chris Demovski's MurdaGT Street275/ Real Street entry, Cole Ferri showing off what our up-and-coming racers have to offer with his Canada Heads Up Jr Dragster entry and John Simos' FeralZ06 Corvette Real Street entry.
We will have series info, class info and drivers hand books available at the booth as well at our drivers meeting slated for 2pm in Room 201 on Saturday!
if you need more info, visit the contact us page of the web site!