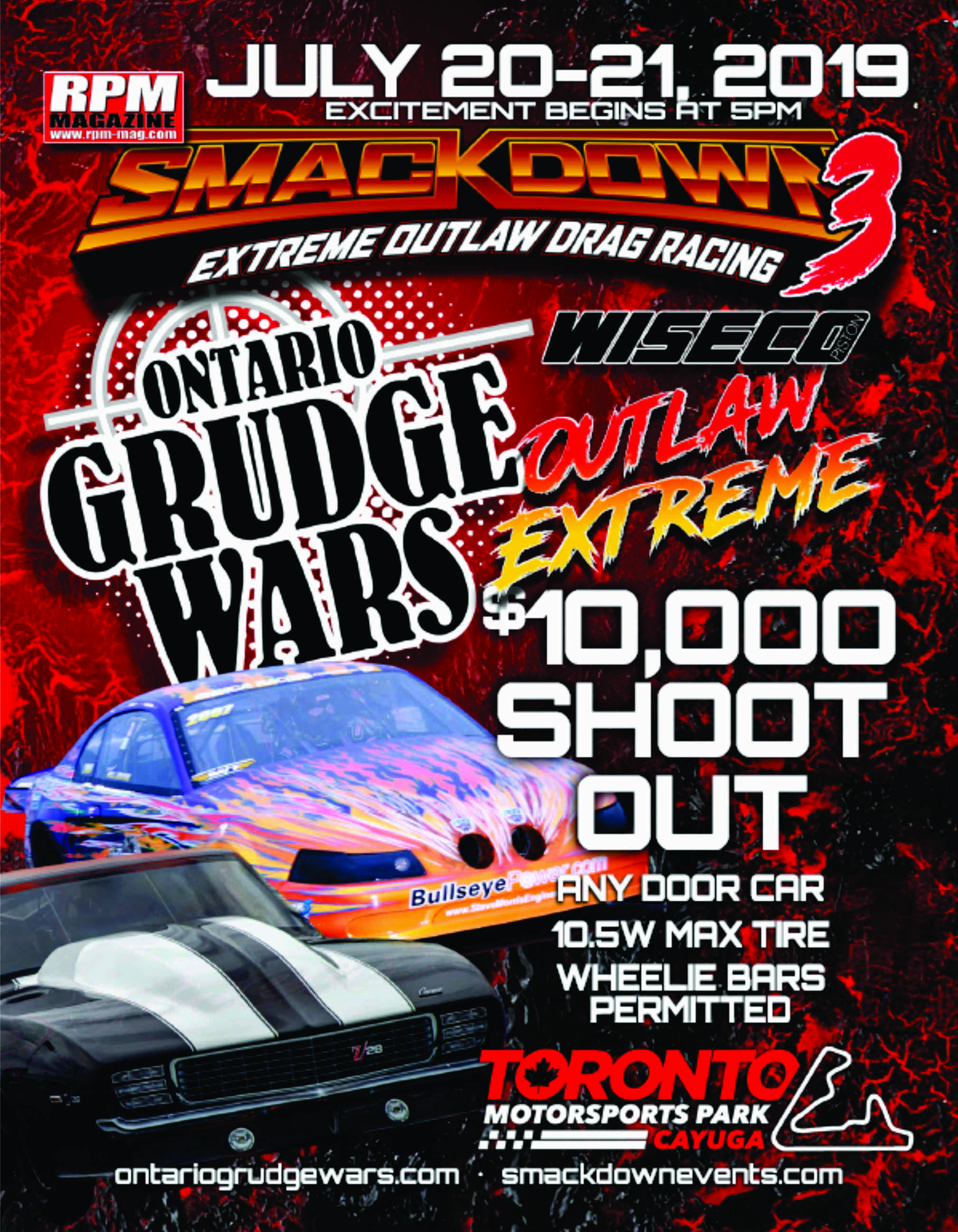 March 1, 2019
From the engine assembly room at the super secret hideout of the OGW
Thanks to the great work and partnership going on behind the scenes of RPM Magazine, we have secured Wiseco Pistons as the title sponsor of the RPM Magazine's Smackdown3 Outlaw Extreme Class!
"this is icing on the cake, with a great company like Wiseco Piston behind us it shows we have been making a statement in the drag world as an industry leader in race promotion. We are looking forward to seeing everyone's reaction as we announce that we are now locked in for our $10,000 guaranteed payouts for the class! Wiseco is a great brand and we are so very thankful for the opportunity to have them on board for 2019!
About Wiseco Piston:
Wiseco's corporate headquarters in Mentor, Ohio, boasts of over 150,000 square feet of state-of-the art forging and CNC machining equipment. Wiseco also has fully stocked, strategically located distribution centers within Canada and Europe to serve markets all over the world.
With our coast to coast domestic distribution system and international customers in Europe, South America, Africa, Australia, and Asia, Wiseco is the world leader in the manufacturing of hi-performance, forged pistons for the snowmobile, motorcycle, ATV, personal watercraft, outboard marine and automotive markets.
Wiseco engineers utilize the latest in 3D design and finite element modeling software to ensure every Wiseco design is developed to provide the greatest strength and lightest weight for each application. Our in-house Dyno facility, equipped with the latest technology, along with our field-testing network, insure that our products meet the expectations of the demanding motorsports industry.
Visit their web page at wiseco.com