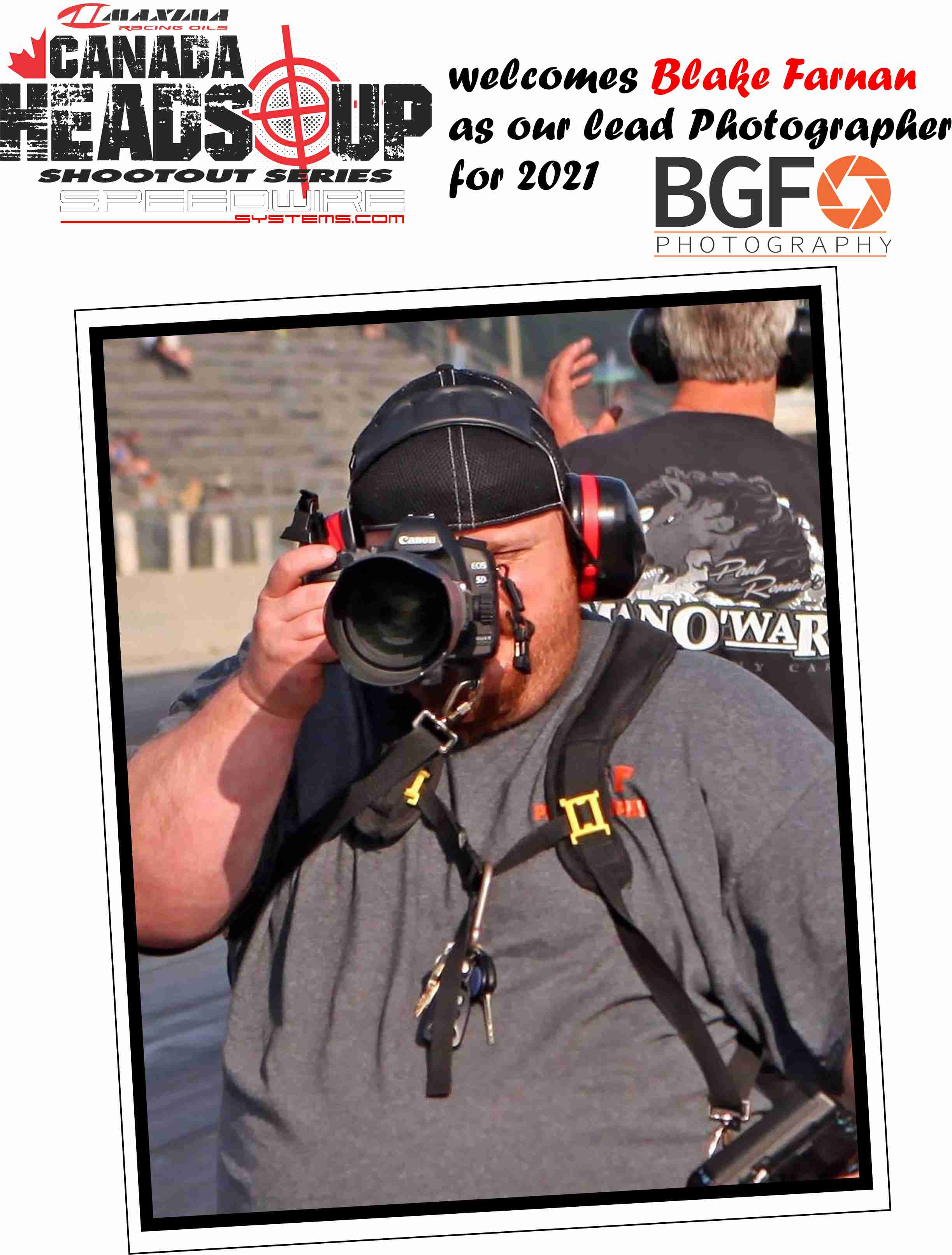 February 11, 2021
from the dark room at the super secret hideout of the OGW.
Photos, videos, stories…. where would the Maxima Racing Oil Canada Heads Up Series presented by Speedwire Systems, the RPM Magazine Smackdown5 powered by Maxima Racing Oil and RM Racing Lubricants and the rest of the IHRP schedule be without our photographers, videographers, magazines, online videos, social media posts and advertisement of all sorts? This is not a question i even want to answer… however, i do know we are blessed to be partnered with a whole group of great media outlet players that continually help us to extend our reach to our fans, spectators, racers and supporters.
We are pleased to announce our 2021 lead photographer Blake Farnan Photography. Blake has been attending our events steadily for the last few years and when long time series supporter Jessie Sharp let us know she might not be available to continue to come shoot at all of our races we asked Blake if he would lock in! Blake's photos are common place on social media starting the Monday morning after each event. Blake's pics have been featured in our post race Smackdown event article in RPM Magazine, he is one the photographers used by RPM Magazine for Ian Hill's annual Top Ten features as well his pics of our series have been published in Inside Track. New for 2021 – Blake and Ian will be teaming up to get Canada Heads Up – Shootout Series some monthly article space in Inside track. We will be putting in our post event results as well are working on putting together some racer/ car features for the Magazine
Also confirmed for our 2021 season is the return of Pro Tree Videos. Ben G's videos are over the top in quality and content. Follow Pro Tree Videos on his YouTube channel as well on Facebook. Pro Tree Videos have confirmed they will again be following our entire schedule of event for 2021 and we are proud to announce that we (IHRP) have stepped up to support their efforts as one of their video sponsors for the season. Ben has let us know he has a few tricks up his sleeve for 2021 with the addition of trying out a new feature which will record the announcers during our events so they can be over-laid onto the video they release post event! As well we are looking to partner with Pro Tree Videos to see if there's a possibility to add in some end-of-track interviews!
RPM Magazine is back on board for the RPM Magazine Smackdown5 … powered by Maxima Racing Oil brought to you by RM Racing Lubricants. RPM Magazine, IHRP's long running partner will once again have a large presence at the Smackdown5, present the event with a great post event article, offer racer features and space for our event flyers and to our event supporters and attend in their vendor spot.
Bruce Biegler's Dragracecanada.com continues their off season articles and will be back out to our events to offer their own brand of event reporting! Follow Dragracecanada.com on the web and Facebook. Check out their CHU and others event photo galleries at LoudMusicLoudCars.com
All these great media outlets will be accompanied by the following excellent photographers, who are as equally passionate about photography and promotion of local drag racing and we look forward to supporting them throughout the season by seeing our racers liking, sharing and purchasing their favorite photos, videos and subscriptions:
Wicked Photography – Corey Vandersanden