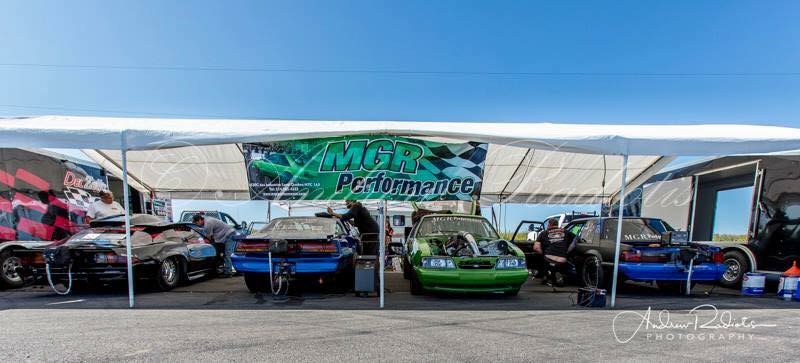 MGR – George Christakis
January 25, 2019 – from the desk in the translation room at the super secret hide out of the OGW
Just as the title of this press release states… sometimes its not all about the money, all about sponsors, all about something that directly benefits OGW. Sometimes you just have to sit back and give credit where it is due.
I have been witness to seeing George of MGR Performance wandering the pits of Napierville, Point Rouge and Grand Bend Motorplex and i can say, each time – while he hasnt had a car to drive at these events, he's been there to win. George's dedication to Small Tire Shootout style racing and his customers is something to be proud of! Please take a few minutes of your day to read a bit about George's shop and check some of his customers hot rods!- MGR Performance FTW. – Ian Hill
MGR Performance Inc has been in the engine building business going on 6yrs with great success and we are located in Laval Qc Canada .
The big reason to our success is because George Christakis the owner of MGR Performance has been a small tire heads up drag racer for well over 20yrs and his true love has been engine building cylinder porting along with tuning cars on the track. After all the years of experimenting with his own personal stuff he has developed and still developing every day the expertise to be able to deliver successful engine combinations that deliver winning combos ..!
Below are some of our clients that race in the OGW and QGW events and are solid players in the Canadian small tire game … There is a lot more cars coming out of the shop and you will see them in 2019 with many many surprises for the competition … – MGR Performance
find MGR online at MGR Performance/ FACEBOOK and visit our webpage to see more about Ontario Grudge Wars and what the Small Tire Shoots in Canada look like!